Champion Offers Tune Up Tips Ahead of Cow Show Season | Livestock
---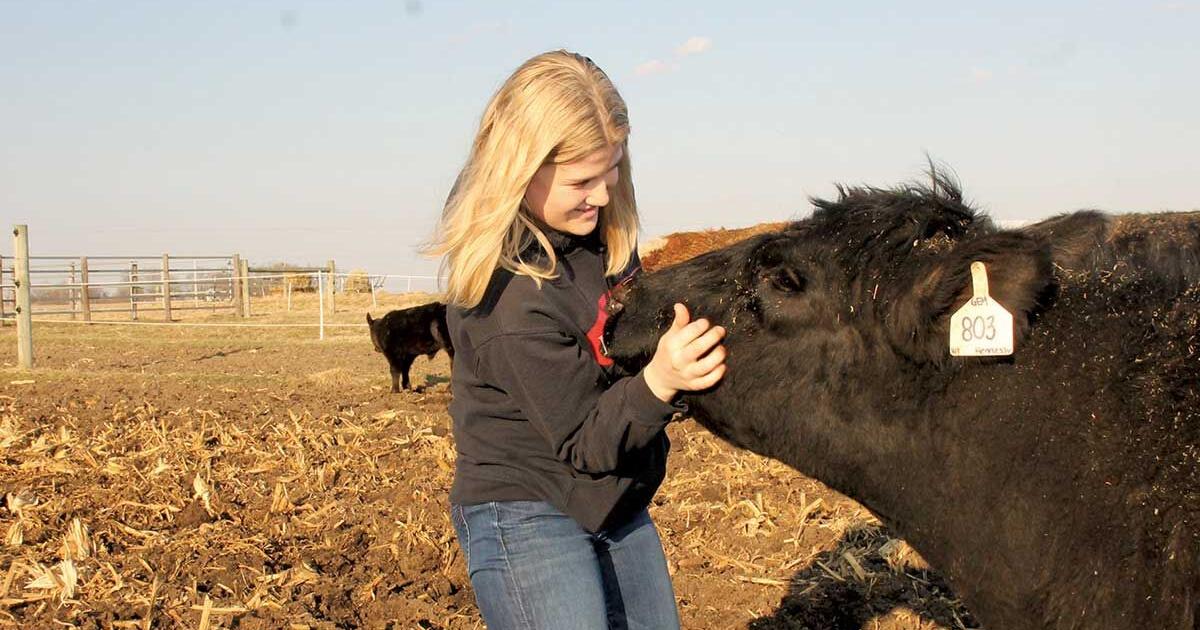 Deciding which animals to take to which show is strategic, Stacy said.
Paige has six heifers in her show line today. As the year progresses, she will see their flaws and their strengths.
Heifers are shorn in March, which will help them develop their heat tolerance. In March or April, they will be mated.
In the summer, Paige gives them a refreshing bath every day. In the winter, they get extra oil on their hair as part of their skin care, Luke said.
May, June and July are meant to increase their heat tolerance.
"We're changing their diet to a colder diet," Luke said, feeding more oats and less corn.
The family buys their food at Goodfield, where Luke's brother, Chuck, is their food consultant. Chuck comes with an outside perspective and can tell if a cow is a little too heavy or too light. When you see the cow day in and day out, you might not notice her as much, Paige said.
Chuck also helps trim cows' legs. It has a special table which facilitates the work.
It is important to know how a cow stands. Paige likens it to having the right shoes for a person.
"You start from scratch," she said.
Some of the first shows and previews start in June, including the Illinois Junior Angus Preview and the Illinois Junior Hereford Preview.
"It's like a scrum before the big game," Stacy said.
Luke calls the previews "a measuring stick," to help showmen compare their cows and fine-tune things like feed or hair care to be more competitive.